The founder of Monhabie Advisors, LLC is Christian McClellan.
20 years as a senior level Project Manager
Competencies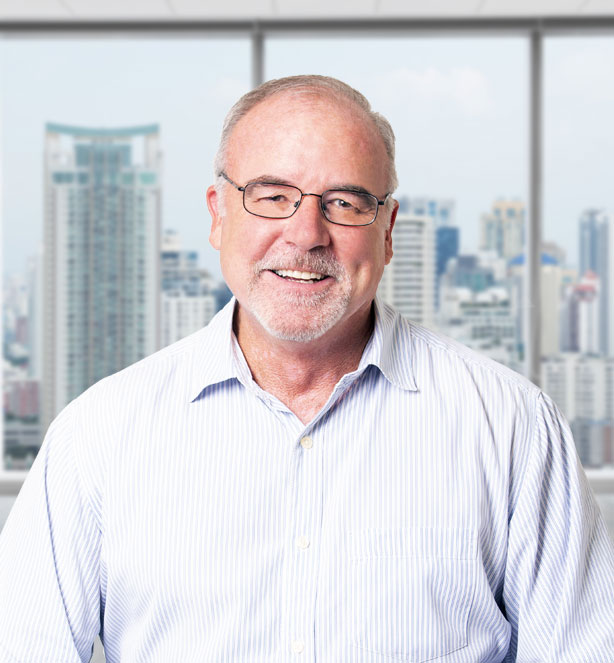 Christian McClellan is a Senior Project and Program Manager on large, complex projects, with C-level reporting. Enterprise Resource Planning (ERP) platform implementations that he has managed include Oracle R11/R12, PeopleSoft 9.0, MS Dynamics AX 2012 R1/R3, MS D365 FO/CE/CRM and NetSuite Cloud. He has full project life cycle experience from vendor selection and requirements gathering, to project closure utilizing strict methodologies pursuant to AIM, PMI and SureStep.
Christian is the author of the new book, PROJECT MANAGER: What You Need To Successfully Implement Your ERP Project.
Christian has extensive experience in finance processes, accounting fundamentals, cash and banking, eBanking interfaces, financial reporting (Cognos, Hyperion), and chart of accounts, SCM, Manufacturing, MTO/CTO, CPQ sales process, retail, distribution, project accounting, loan servicing, etc.
"I'm Christian McClellan, a consulting independent Project Manager. My education was in computer sciences, and shortly after college I was hired by Universal Studios as an in-house Project Manager. Universal was a well-oiled machine at the time, and every team member was a team player, and of the dozens of projects that were completed during my tenure, each followed accepted practices and methodologies, and each was successful; i.e., on time, and on budget. That was my foray into the world of project management, and since that time as an independent consulting PM I have overseen several major ERP implementation projects, rescued a number of them, and audited or rebooted a handful."
He also has international experience in VAT, HR, legal entity creation and asset valuation. He has nearly two decades of successful senior project management, highlighting 36 full cycle ERP implementations, and various ERP project rescues and project audit.
Projects Christian has managed include global ERP rollouts, distributed applications, project assessments, corporate acquisitions, corporate consolidation, corporate divestitures, RMO planning and manufacturing.
These represent client verticals in entertainment, hospitality, manufacturing, higher education, professional services and retail, all with global multi-company footprint. His most recent ERP implementation as of this printing is a very successful, one-year, two-phased corporate consolidation of 16 companies across North America onto the existing European based ERP platform.
Christian has a proven ability to interface with all levels of an organization from corporate officers through upper and middle management and staff, understanding management perspectives, an appreciation of the finer points of office culture, a strong focus on people and process rather than simply hardware software and infrastructure, and business preparation through formal organizational change management.
He also has a keen eye for critical client needs, developing strategies for successful solutions, and delivering solutions while adhering to, and promoting, project management methodologies throughout the organization. He is a strong leader in managing large teams, combining business and technical subject matter expertise and advocates for project success while preserving critical business continuity.
In many cases Christian serves as a Program Manager. The distinction between a Program Manager and a Project Manager is that a Project Manager delivers a single, focused effort, while a Program Manager understands all of the moving pieces throughout the entire client company, and measures the project, and other things going on in parallel with the project, against what is going on throughout the entire company. That's not to say that he generally acts as a Program Manager—because they are often so spread out in their focus that they aren't that helpful in the daily details.
Christian maintains a strong focus on all of the daily details of a large project, while simultaneously keeping the broader focus in mind at all times. Christian seeks to balance the broad view with the depth of his focus, and cut that off at the technical implementation aspect of a project, so he doesn't go too deep into the mechanics of the implementation.
Christian's Core Skills
Project Management Methodologies; PMI, MS Sure Step, Oracle AIM/Fusion
Global ERP Implementations (North America, EMEA, APAC)
BPR – Business Process Mapping & Reengineering
Financial Systems and Accounting Processes
Formal Organizational Change Management
Data Migration and Conversion
Chart of Accounts Mapping and Conversion
Supply Chain Management
Electronic Banking Integration; AR, AP, Reconciliation, Positive Pay, Lock Box
External Systems Integration; Payroll, T&E, Financial Reporting
Team Building & Collaboration
Project Health Assessments and Phased Auditing
Education
Deerfield Academy, Deerfield, Massachusetts, Math / Science Concentration
Colorado State University, Bachelor of Science in Computer Science
Professional Licenses and Certifications

Project Management Professional (PMI) 2003
Certified Project Manager (Cendant University) 2006
Oxford Blockchain Strategy Programme (Oxford Saïd Business School) 2018