Mon-há-bie. Scotish: My home
Our founder, Christian McClellan, has enjoyed an extensive, 20 year career as an independent consulting ERP Project Manager. He and his team provide world-class project management and auditing for large ERP implementations.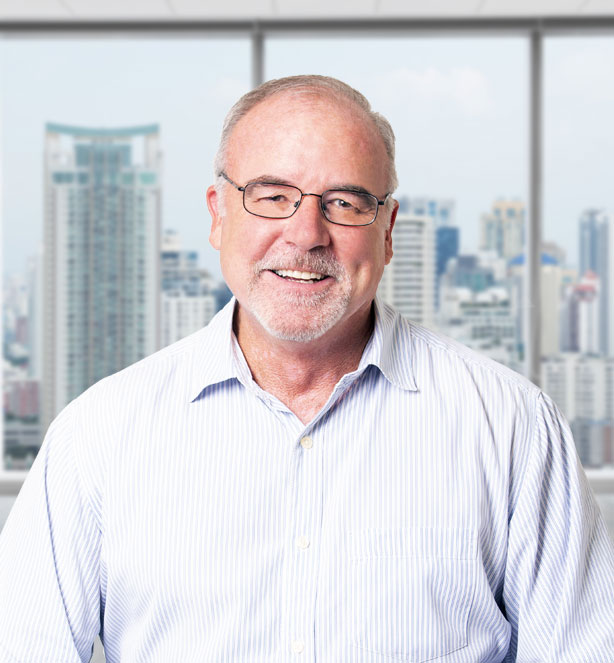 As a child Christian would often look at a sign on the eave of his home that read, "Monhabie," and one day asked his mother what it meant. It's meaning struck him as profound, and although it is unusual, he decided it was personally significant enough to place it on the mast of the Project Management firm he founded.
Christian founded Monhabie Advisors to provide project management and project auditing services in connection with his unparalleled team of experts.
Christian is the author of the new book, PROJECT MANAGER: What You Need To Successfully Implement Your ERP Project.
Monhabie Advisors provides program management, project manager and project auditing services on large, complex projects. Enterprise Resource Planning (ERP) platform implementations that they have managed and audited include Oracle R11/R12, PeopleSoft 9.0, MS Dynamics AX 2012 R1/R3, MS D365 FO/CE/CRM and NetSuite Cloud.
Monhabie Advisors have full project life cycle experience from vendor selection and requirements assessment to project testing and closure utilizing strict methodologies pursuant to AIM, PMI and SureStep.
The firm has extensive experience in finance processes, accounting fundamentals, cash and banking, eBanking interfaces, financial reporting (Cognos, Hyperion), and chart of accounts, SCM, Manufacturing, MTO/CTO, CPQ sales process, retail, distribution, project accounting, loan servicing, etc.
Monhabie Advisors also has international experience in VAT, HR, legal entity creation and asset valuation. They have two decades of successful senior project management, highlighting 36 full cycle ERP implementations, and various ERP project rescues and project audit.
The Monhabie Advisors team experience includes global ERP rollouts, distributed applications, project assessments, corporate acquisitions, corporate consolidation, corporate divestitures, RMO planning and manufacturing.
Core Abilities
Project Management Methodologies; PMI, MS Sure Step, Oracle AIM/Fusion
Global ERP Implementations (North America, EMEA, APAC)
BPR – Business Process Mapping & Reengineering
Financial Systems and Accounting Processes
Formal Organizational Change Management
Data Migration and Conversion
Chart of Accounts Mapping and Conversion
Supply Chain Management
Electronic Banking Integration; AR, AP, Reconciliation, Positive Pay, Lock Box
External Systems Integration; Payroll, T&E, Financial Reporting
Team Building & Collaboration
Project Health Assessments and Phased Auditing
Why you need an independent Project Manager
The general success rates of large system implementation projects:
33% of projects succeed on budget and on time;
33% more succeed, but not on budget and on time;
33% fail mid-project.
The cost of implementing a major change to your organization, like a new Enterprise Resource Planning (ERP) system, is quite inexpensive compared with the cost of an unsuccessful or botched implementation. So our key message is do it right, the first time. Make sure your project is in the first 33 percent—on budget and on time.
Select your PM first:
Select your Project Manager at the very beginning of the process;
Let your Project Manager develop a highly detailed Project Plan and budget that realistically considers all of your project's needs and changes that must occur in your business to accommodate the new operating system, employing accepted project methodologies and protocols;
Involve your Project Manager in the selection of the appropriate software package and systems integrator or vendor; and
Allow your Project Manager to coordinate all of the actions of your own team with the team of your systems integrator.